Week 2- Term 4 - 2021
Dear Families
WELCOME JUNIOR JOEYS
Our Junior Joeys 2021 Program began last Wednesday. It was terrific to finally welcome our Kindergarten 2022 children. They settled in very quickly and absolutely loved finding out about the 'big school' that they will be coming to next year. Junior Joeys continue for the next 3 consecutive Wednesday mornings.
BOOK FAIR AND BOOK PARADE
Due to the changes that came about under COVID regulations, we were unable
to hold our Book Fair and Book Character Parade at the usual time this year. We will instead be celebrating Book Fair in weeks 3 and 4 of this term. Our much loved Book Character Parade will be held on Friday 22 October 2021. Unfortunately with the current COVID 19 restrictions, parents will not be allowed to attend the parade.
Next week all families will be sent an email with a link showing the books that we have available at the Book Fair with their prices. Students will bring home a wishlist with an online payment option on the back. They can also bring cash into the school or you can pay via credit card over the phone. Please contact the school if you have any questions. Thank you for your flexibility.
CANTEEN HELP
Firstly, thank you to the parents who have let us know that they are able
to volunteer in the canteen this term. We appreciate how busy life is and
we are very grateful that you are able to help. We are however still short of volunteers and we are having to send out late calls for help and sometimes having to close the canteen. Volunteering is only 2 hours in the morning on a Monday or Wednesday and you are welcome to team up with a friend to make it a
little more fun. Unfortunately, if we are unable to get more help, we may have to once again close the canteen on days where no one is available. Full training is available for new volunteers and there are always people around nearby to lend a hand if needed. If you are able to help out please phone Gayl on 66822468.
CORRECT SCHOOL UNIFORM
WE ARE CURRENTLY CONCENTRATING ON UNIFORM EXPECTATIONS AT ST JOSEPH'S
All students are expected to have the correct full school uniform and to take pride in it. The uniform is a symbol of the school and what it stands for. When worn correctly it will help students identify with the school and develop a sense of pride in self and
the school.
We currently have students coming to school wearing shoes, socks, jewellery and nail polish that are not in keeping with our school uniform.
The correct St Joseph's uniform is listed in the parent handbook that can be found on our school website.

Over the next few weeks, we will be focussing on the importance of taking pride and respecting our school uniform. I appreciate your support of the school's expectations in this matter. Please discuss this with your child/ren.
The latest information:
We have returned to Term 4 under Level 3 restrictions. Under these restrictions, the wearing of masks is recommended for primary students.
Unfortunately, under Level 3 restrictions, parents are still unable to be onsite.
The canteen will be open on Monday and Wednesday if we have volunteers.
At this stage, Level 3 restrictions in schools will be continued until 1 December.

I ask you to keep in your thoughts and prayers those who may be unwell at this time and all involved in responding to the COVID-19 situation. Thank you for your understanding and continued support as we navigate this evolving situation.
If you have any questions or concerns, please do not hesitate to contact the school.
IN WEEK 1 OF TERM 4 WE ARE TRULY GRATEFUL FOR: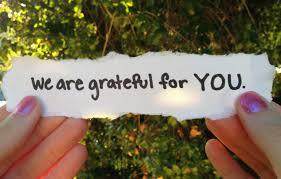 Our Mini Vinnie Presidents Charlotte and Lean for reminding us about Making Jesus real every day. They also give tips on how we can "BE MORE'
Mrs Boyd and the Mini Vinnies for organising and promoting ' The Great Soccer challenge for the Missions Appeal.
Our Junior Joeys for such a successful first week
Regards
SUNDAY GOSPEL REFLECTION 29th Sunday in Ordinary Time

Gospel Reading
Mark 10:35-45
Jesus teaches that those who wish to be great must be the servant of all.
In this week's Gospel Jesus said that some leaders act in ways to show that they are better or more important than other people.
Jesus came to teach us about God's love and forgiveness. He gave up his life so that we could live life to the fullest.
Successful leaders work hand in hand with others the are respectful, of service to others and loving to all.
THE CELEBRATION of the SACRAMENT OF CONFIRMATION
Sadly, current Covid restrictions have demanded that we postpone the celebration of the Sacrament of Confirmation.
After the target of 80 per cent double dose vaccination rates are achieved in NSW further consideration will be given to whether the Sacrament will be celebrated this year or in 2022.
We will keep you informed when further developments eventuate.
CATHOLIC MISSION 2021
OCTOBER IS CATHOLIC MISSION MONTH
Our Catholic Mission Fundraiser: Socktober: Thursday 28th October.
This year the Mini Vinnies are coordinating the:
The Great Soccer Challenge
Teachers versus Students.
The day will be a Casual Day, and we ask for a Gold Coin Donation. This year, students across Australia because of the efforts of the Catholic Mission will learn about the missionary work of the Good Shepherd Sisters in Thailand who, through their Kindergarten Centre, are bringing about generational change to some of the poorest communities in Bangkok. On Thursday 28th October students will be able to wear the colours of their favourite sports team or team uniform.
THE SPIRIT OF JESUS - MAKING JESUS REAL (MJR)
"Live Jesus in our Hearts"
At St Joseph's Woodburn we encourage our students to "Make Jesus Real'" by the way they act in our school community, while at home and out in the wider community.
The Spirit of Jesus is something that we can feel in our hearts and see through other people. It is in the many beautiful things that God made for us and in what people do for each other. Jesus taught us to care for others who have less than we do. We can do this through prayer and by also helping charities such as Catholic Mission.
MJR at St Joseph's Woodburn encourages our students to be WEST people - that is WELCOMING, ENCOURAGING, SAY SORRY when needed and be THANKFUL.
If we have the spirit of Jesus in our hearts, then we are kind, compassionate, welcoming cheerful, giving, forgiving, encouraging thankful, cheerful, friendly and thankful.
IMPORTANT DATES:
Praying the Rosary: Monday 18th October - One Million Children Praying the Rosary for Peace
Catholic Mission Fundraiser: Socktober: Thursday 28th October -The Great Soccer Challenge Staff versus Students - Casual Day Gold Coin Donation
All Saints' Day - Monday 1st November
All Souls Day - Tuesday 2nd November
| | |
| --- | --- |
| Kindergarten | Logan Riddle |
| Year 1 | Kaydence Lindsay |
| Year 2 | Tom Bailey |
| Year 3 | Isabella Riddle |
| Year 4 | Brett Kelly |
| Year 5 | Eden Carpenter |
| Year 6 | Ever Brady |
CANTEEN ROSTER
| | |
| --- | --- |
| Monday, 18th October | Belinda and Kelly Boland |
| Wednesday, 20th October | Helen Grissell |
| Monday, 25th October | HELP NEEDED! |
| Wednesday, 27th October | HELP NEEDED1 |
If anybody is able to help out in Canteen in Term 4 could you please call Gayl on 66822468.
THANK YOU LADIES!
Don't forget to choose St Joseph's School when shopping at Ritchies IGA